11.10.2021
TRAVEL BLOG - Tohoku's Hidden Gem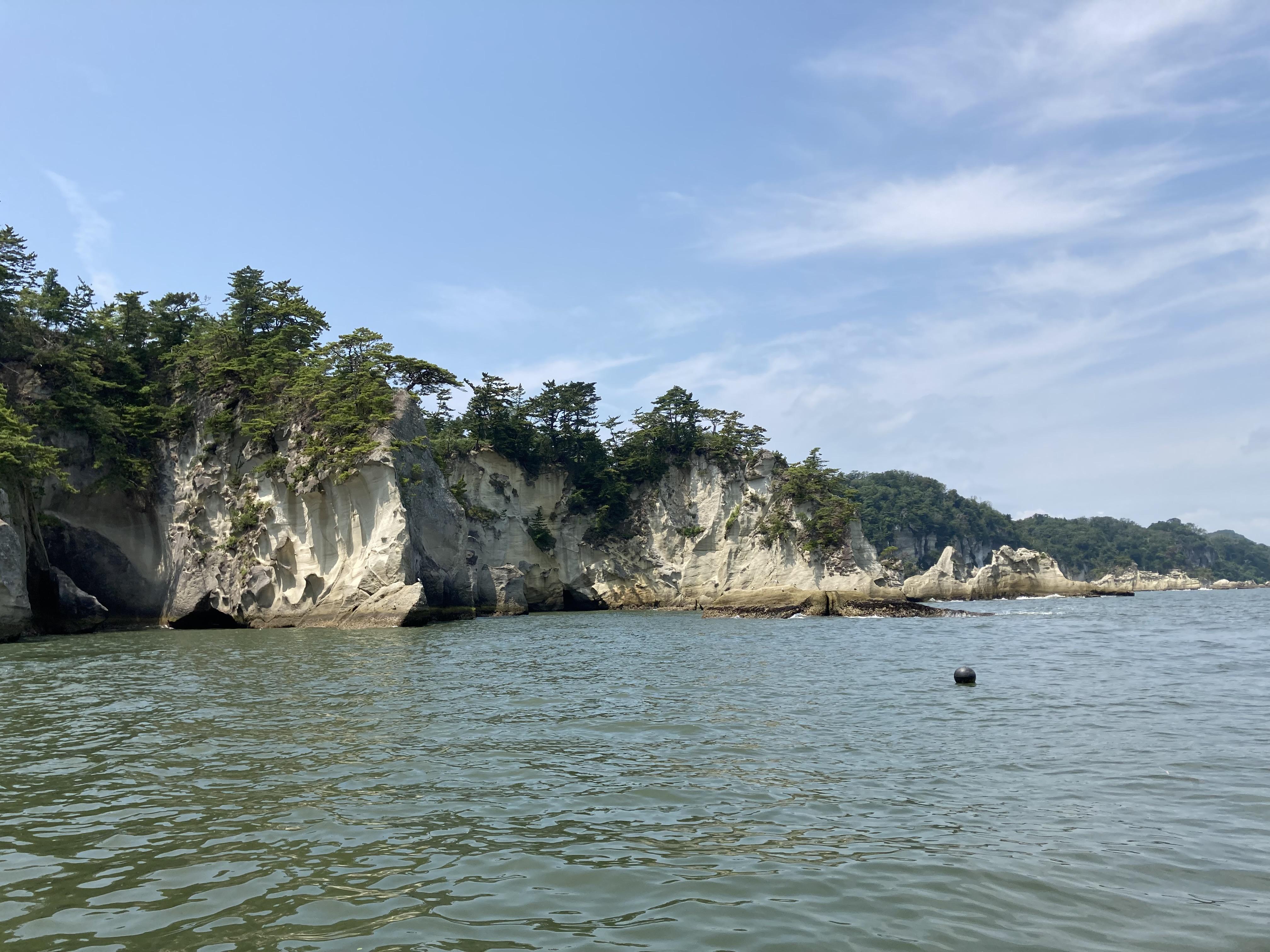 HIGASHIMATSUSHIMA TRAVEL BLOG

My name is Gabriela from Hankyu Travel DMC Japan. I'm from Peru and I have been working here for 3 years.
This summer, I had the opportunity to visit HigashiMatsushima City in Miyagi Prefecture for the first time.
HigashiMatsushima City is located in the Tohoku region on the north of Japan. It is about 35 km from Sendai City, the capital of Miyagi Prefecture.
It takes about an hour and a half by Shinkansen from Tokyo to Sendai, and about 40 minutes by car or train from Sendai. The area of the city is 102 ㎢ and the population is 40,000.
I visited many places and tried many experiences. One of my favorites was the trekking at Otakamori, one of the four major views of Matsushima. Otakamori is a low mountain with an altitude of about 106m. It takes about 20 minutes from the trailhead to the summit. From the observatory, you can enjoy a panoramic view of Matsushima at 360-degree.
Also went to the "Great East Japan Earthquake Reconstruction Memorial Park" where I learned through photo panels and videos about the 2011 earthquake. HigashiMatsushima was hit by the tsunami. Around 11,000 houses in the city were completely destroyed and more than 1,000 people unfortunately lost their lives. 10 years later, the city has gradually been reconstructed and various tourist facilities have been built. For example "KIBOTCHA", a disaster prevention experience-based accommodation facility or "Oku-Matsushima Club house", a facility that you can use as an information center or you can also enjoy the 2 restaurants and a free bonsai garden.
There are more interesting places in HigashiMatsushima that I would like to share with you. If you are interested, please participate in our next ONLINE SEMINAR, scheduled for October 14, 2021 at 18:00 Japan Time (GMT+9). There is time to register until the day before (October 13th), please let us know in case you are interested in participating.
I will be your host along with my colleague Sarah and we would love to see you there!