27.09.2021
ON THE TRAIL OF KINTARO - Hiking in Hakone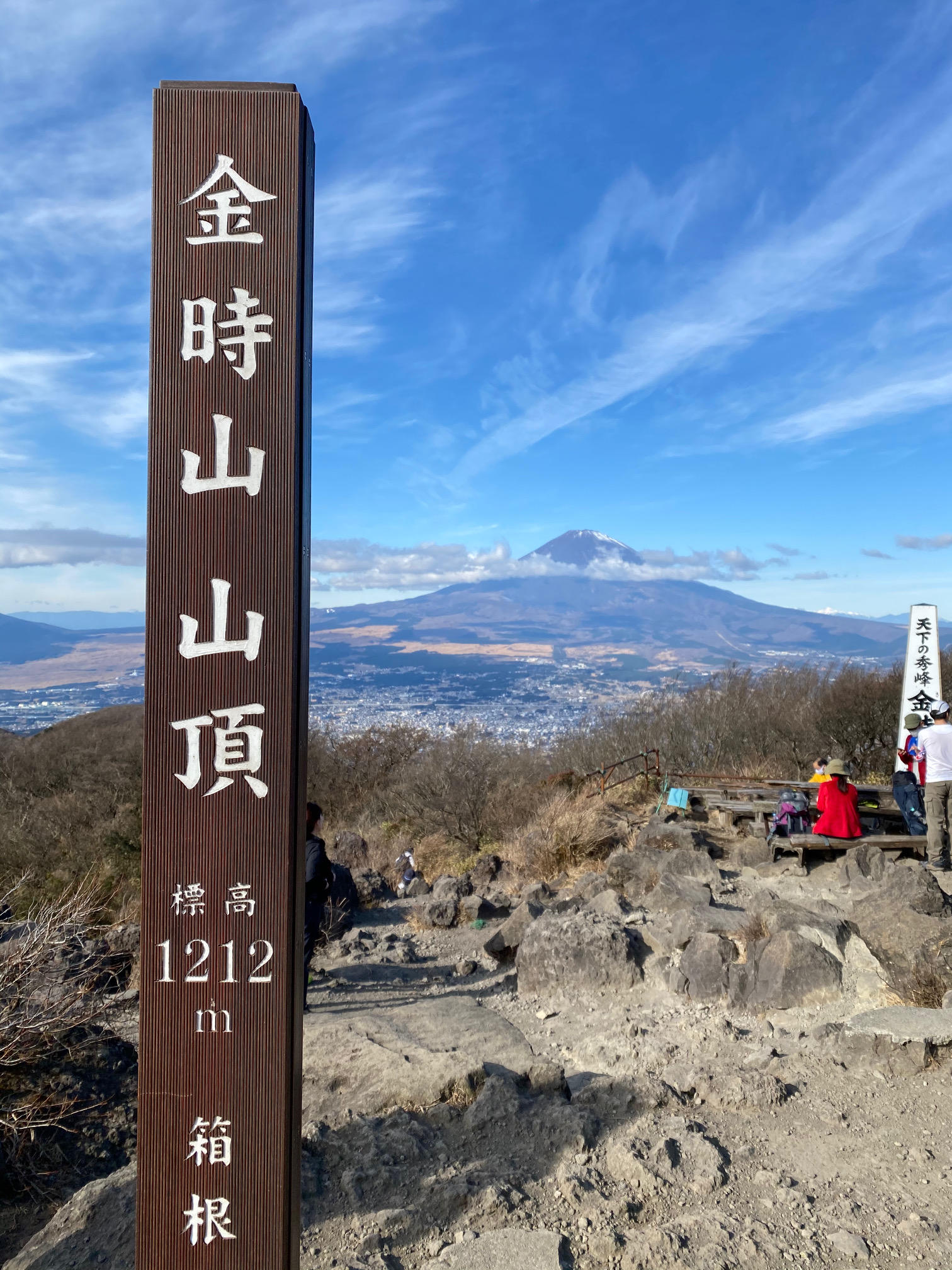 HIKING ON MT. KINTOKI IN HAKONE TRAVEL BLOG
This is Nanako from Hankyu Travel DMC Japan.
This time, I would like to share my hiking experience at the end of last year in Hakone with my family.

As you may know, Hakone is one of the famous hot spring resorts in Japan, but it is also a wonderful
mountainous region full of different trails of different levels, stories, and views.

The mountain that I went hiking on is Mt. Kintoki, which is considered one of the best places to view
Mt. Fuji in all of Japan, surrounded by beautiful and unique scenery, and well-known for legendary Kintaro
(a folk story of a warrior of superhuman strength who was raised by a witch on the slopes of the mountain).
We chose this mountain as it takes only 1.5 hours per one way by car from where we are living (Kamakura)
and we wanted to see the big majestic view of Mt. Fuji from top of the mountain.

Hiking time from the base to top is approximately 2.5 hours with 5 km, and the difficulty is low to intermediate.
The trail begins from a deep forest with gentle slopes, and it gets steeper and leads up to the summit of
Mt. Kintoki, 1,212 meters above sea level.

At the summit, you can enjoy the panoramic views of Mt. Fuji (as per the above photo taken by me),
Lake Ashi and Owakudani Valley with its volcanic smoke unfold in front of you.
It was so amazing to take a rest and to have lunch there with this panoramic views that my rice balls tasted better than ever!

As we wanted to hike a little bit longer than just going down Mt. Kintoki, we also climbed Mt. Myojigadake,
which is located next to Mt. Kintoki and both trails are connected on the way.
We finally enjoyed hiking for 6 hours in total.

At the end of the day, we took a hot spring bath in Hakone and had Tendon (= Tempura rice bowl) as dinner.
These relieved our tired body and it was the best end to our hiking day.

As Hakone is located only 1.5 hours from Tokyo by car or trains, this hiking is a fantastic way to enjoy nature
on a day trip from Tokyo, or as part of a trip to Hakone.
If you love hiking, I do recommend to include this hiking in your options when you travel Japan!