06.09.2021
SMALL ISLAND DISCOVERY - Diving with Turtles on Hachijojima Island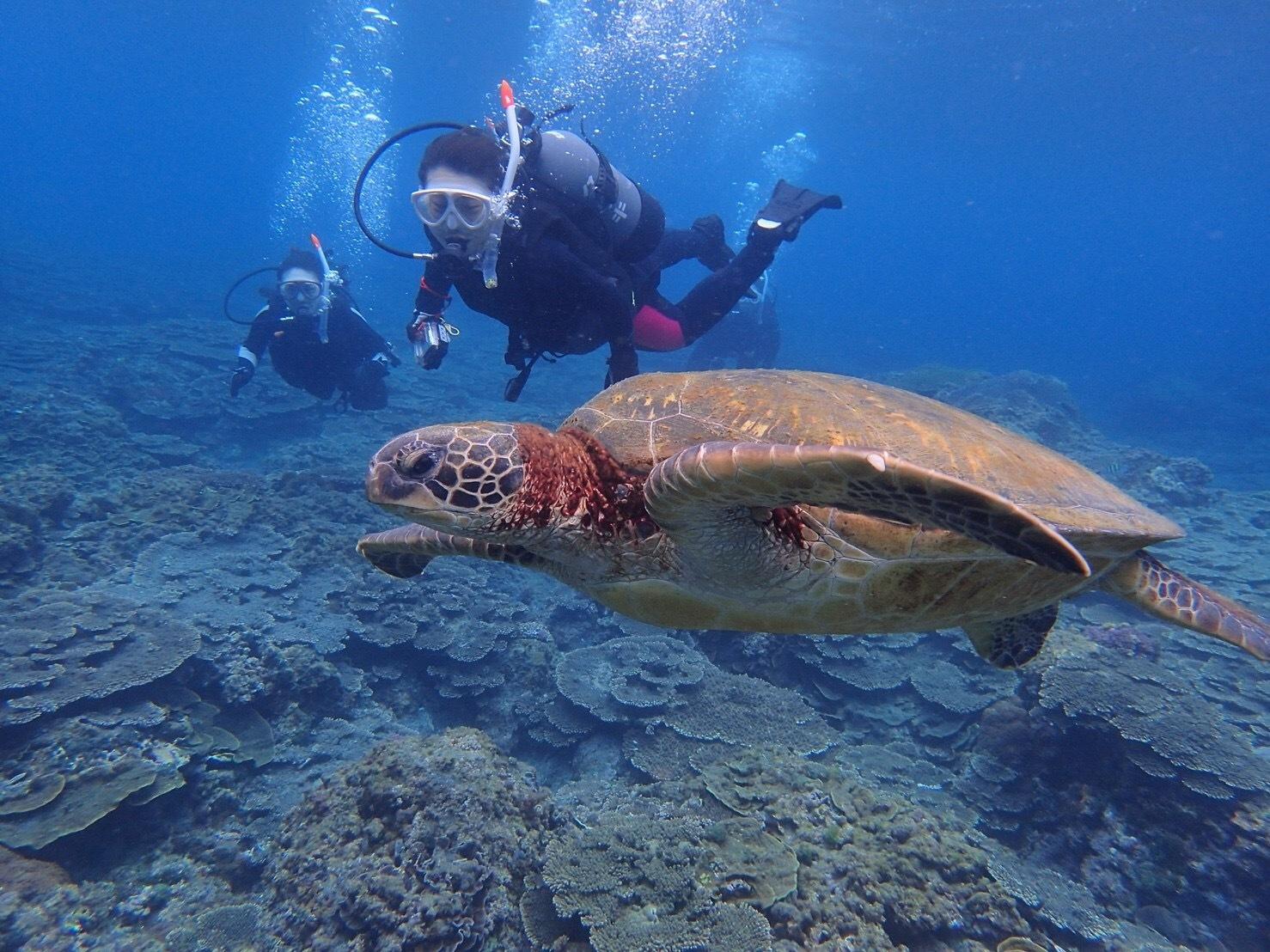 HACHIJOJIMA ISLAND TRAVEL BLOG
Hello, this is Eri from Hankyu Travel DMC Japan!
What is your best summer memory? In the summer in 2018, I traveled to Hachijojima Island for 3 days.
This is probably your first time to hear the name of this island since not even all Japanese people know it.

Hachijojima Island is located 287 kilometers from Tokyo, it is sub-tropical island in the Philippine Sea and it takes 50 minutes by plane from Haneda Airport.
My colleague introduced Mikurajima Island in the last newsletter, and from Mikurajima Island, it takes just less than 3 hours by ferry!
The total area of the island is about 70 square km only, so you can easily go around by car in a day.
Although the island is small, Hachijojima is very attractive for nature lovers.

Let me share my two experiences in this island.

First, I went scuba diving at Sokodo beach that was ranked NO.5 in the ranking of the best clear water beaches in Japan last year.
I have never done that before, so the instructor taught me how to breathe, do pressure adjustments, hand signs and I practiced it in the shallows.
After practicing, I moved to a deeper area of the sea.
The ocean water was very clear so I could see a variety of fish, shellfish and marine plants clearly.
The most amazing moment was when I swam with Sea turtles! They swim slowly and they were not afraid of human.
I had a lot of fun experiencing this for the first time in my life!

Second, I hiked Mt. Hachijofuji. Hachijojima Island has the shape of a gourd which was created by 2 submarine volcanos.
Mt. Hachijofuji is located in the west of the island and it has a large gaping hole/crater at the top of the mountain.
It takes just 1 hour to walk around the crater, so I enjoyed walking while seeing the panoramic view of the ocean and stunning skyline!
In the middle of Mt. Hachijofuji, there was a pastureland and the scenery from there was so beautiful as well.
After hiking, I relaxed at the hot spring and footbath.

Someday, I want to go back to this island in the summer after the situation has settled down!!