02.05.2022
BEAUTIFUL KIMONO DYEING

BEAUTIFUL KIMONO DYEING
Even if you have never been to Japan, you have probably seen a Japanese kimono
on TV or in a magazine at least once.
Many people may be fascinated by the beautiful designs and colors of kimonos.
Do you know where and how such beautiful kimonos are made?
In Kyoto, thousands of years of traditions are still being passed down
and kimonos are still being made.
We would like to introduce such kimono making and dyeing this time!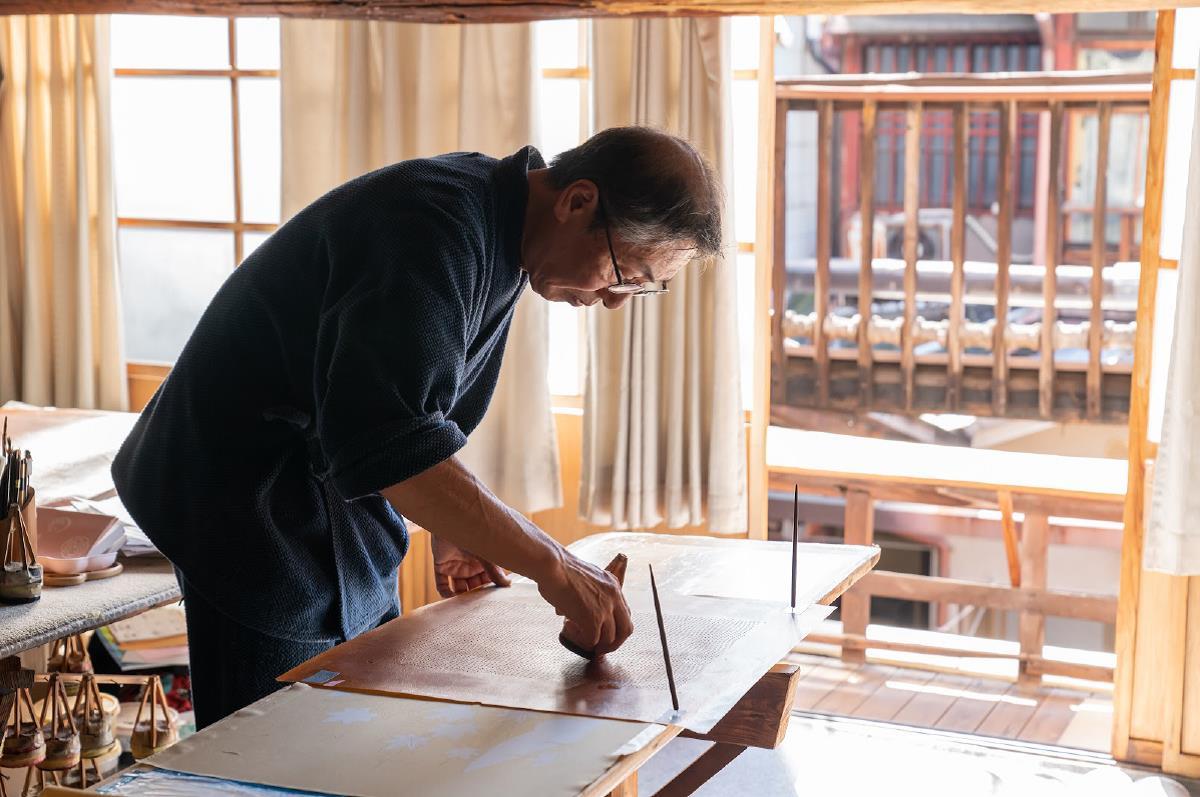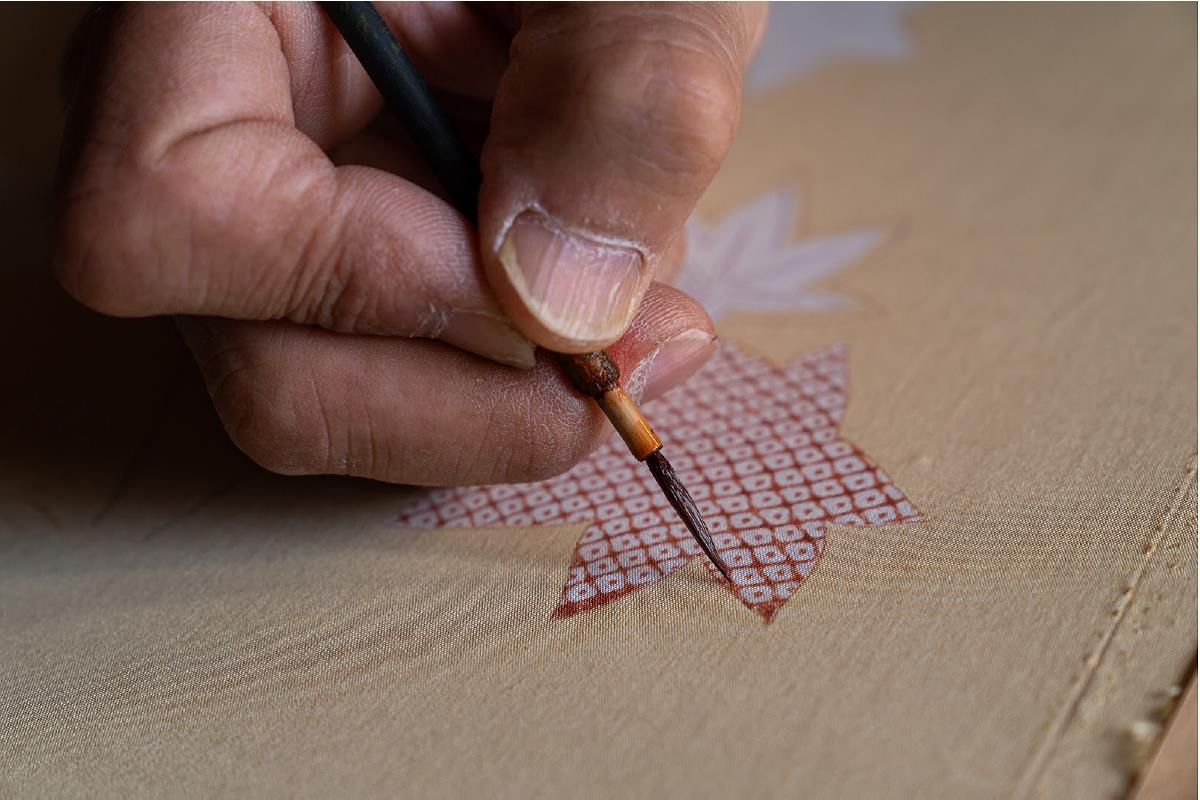 KIMONO ARTISAN VISIT
Very close to the castle, hidden from human eyes, is the workshop of a hereditary specialist
in dyeing silk fabrics for kimono.
There are several techniques for dyeing kimono ornaments.
Kyo-Yuzen, which originated in Kyoto in the late 17th century, is the most famous of these.
Kyo-yuzen is the technique of applying dye directly to patterns drawn on fabric, usually taken from natural materials.
You will have a valuable opportunity to see the work of a skilled craftsman who uses 300-year-old technology
to accurately apply paint to silk panels.
In addition, you will be able to see the workshop in a traditional Kyoto Machiya house,
historically built into the living space of the house.

If you are interested in Kimono-Dyeing experience, please do not hesitate to contact us for more details.