18.04.2022
THE BEST CHERRY BLOSSOMS IN JAPAN - KAWAZU SAKURA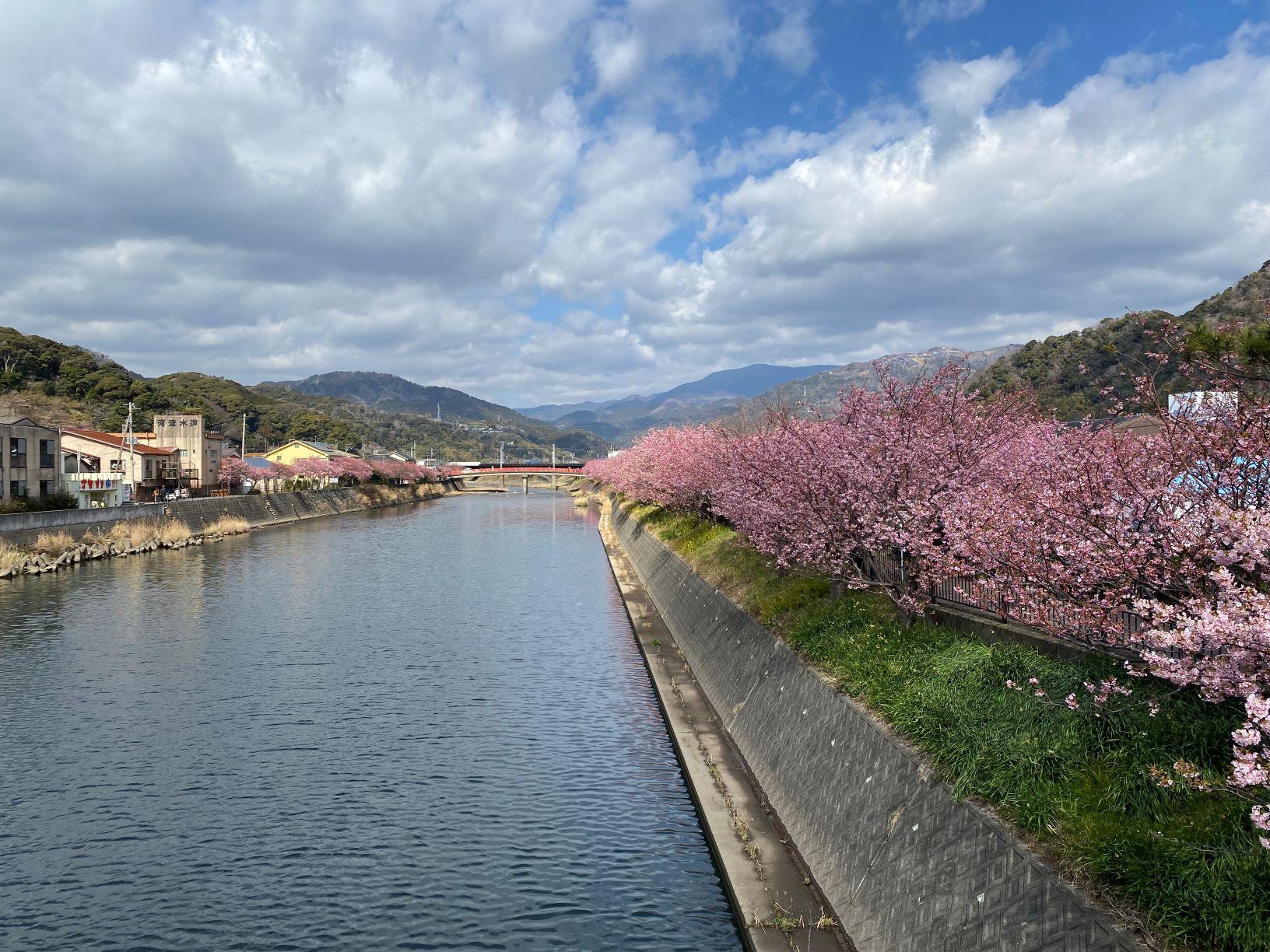 THE BEST CHERRY BLOSSOMS IN JAPAN - KAWAZU SAKURA
This might be a controversial statement, but I think
I have found the best cherry blossoms in all of Japan!

Hello, my name is Sarah from Hankyu Travel DMC and I will tell
you today about my adventure in Kawazu, Shizuoka Prefecture.

Cherry blossoms have the reputation of blooming just
for a short period between March and April and that
- even with the best pre-planning - you can miss the best blossoms
by just a day, if you are unlucky.

Additionally "Cherry Blossom Season" is the most popular time
to travel and the most expensive, so that some travelers
might have to begrudgingly miss out on this spectacular display
in order not to blow their budget.

But what if I told you that there is a great solution,
not far from the bustling metropolis of Tokyo?

You see, Shizuoka Prefecture is famous for its major tea production,
but did you also know that it has the fastest and longest
blooming cherry blossoms in Japan?

In the small town of Kawazu, on Izu Peninsula,
8.000 cherry blossom trees are skirting along a beautiful river
and start blooming from early February to early March
for about a month, during which the Kawazu Cherry Blossom Festival
is also held.

This was my first time in Shizuoka - if you do not count visiting Mt. Fuji–
and I was surprised how easy it was to get to such a rural area.

Hopping on the express train in Tokyo takes you about 3 hours
until you are surrounded by the Kawazu cherry blossoms,
not to mention that the train ride along the coast line
is absolutely breathtaking.

We went on the last two days of February, Sunday and Monday,
so we experienced the festival on the weekend with a lot of visitors
and on a weekday with just a few people.

It was an amazing experience that words can hardly describe!

Beautiful pink cherry blossoms gently swaying in the wind along the river,
with tiny little birds hopping along the branches ushered in the first signs
of spring and gave me new hope for the year to come.

The food stalls along the river side reminded me of
my favourite Japanese festivals that I had missed during
this whole Covid ordeal so dearly, so of course I had to try
as much of the festival food as possible.

The night we spend at Izu-Imaihama Tokyu Hotel,
not far from Kawazu, with delicious French cuisine
and all beach view hotel rooms.

A perfect trip that I will cherish forever!

In summary, why spend a lot of money to travel
during cherry blossom season, where you may
or may not be able to see cherry blossoms,
when you can come in February during low season
and can almost guaranteed see some of the most beautiful
cherry blossoms in all of Japan! Sounds like a win-win to me.
And since the old saying of "a picture says more than a thousand words"
rings absolutely true - especially in this case - we implore you to check out
the video down below, in which we have documented our trip to Kawazu
Sakura Festival in more detail!
https://www.youtube.com/watch?v=vL0vwAszBn0

Thank you so much for reading and until next time!