07.01.2022
New Year's Greetings and Experiencing Fukushima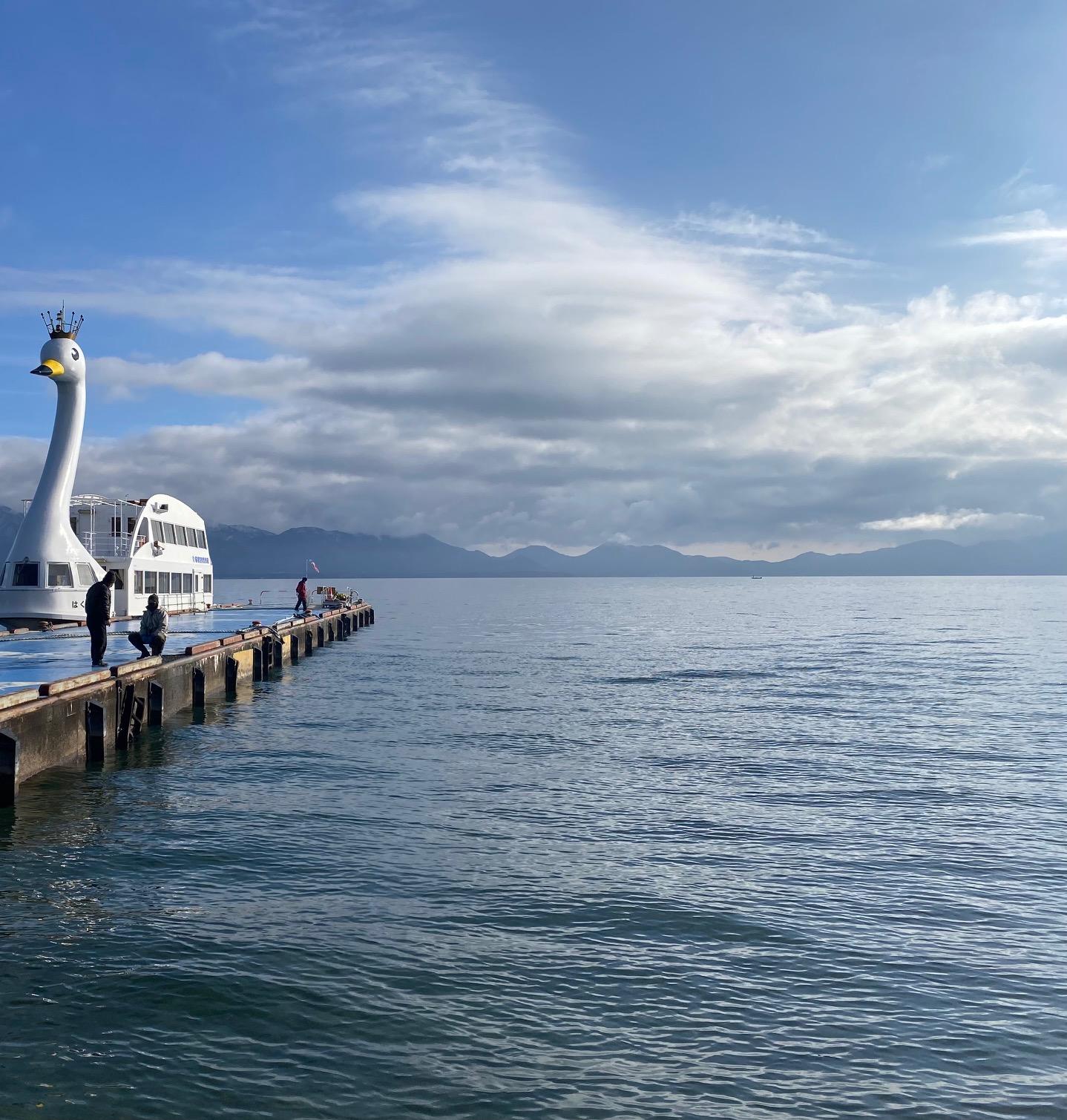 1. NEW YEAR GREETINGS

Happy New Year!

Thank you very much for your kind support for us throughout the past year. We wish you the very best for your happiness and continued success in 2022.

We hope you had a nice holiday for Christmas and a new year.
In Japan, many people go back to their home town to spend new year's holiday with their families.
We often celebrate a new year with traditional meal called "Osechi," various festive foods usually packed in 2 or 3 boxes.
During new year's holiday here, people also visit their local shrine and make a wish for the coming year.

New Year Celebrations in Japan (Japan National Tourism Organization):
https://www.japan.travel/en/blog/new-year-celebrations-in-japan/

We are looking forward to working with you in 2022!



2. EXPERIENCE REAL JAPAN, HERE IN KANSAI

The cultural roots of Japanese food, tea ceremony, traditional arts, crafts, zen and other countless sensibilities
can be traced to the Kansai region and the remarkable people who still uphold its customs.
These Exclusive Expeditions will take you into the heart of Kansai to meet with Japan's living treasures.
Come and see the intersection of masterful, world-class artisans as they share their craft in idyllic spaces,
now available online via our platform of luxury experiences. For a fully exclusive offline expedition, we await you in Kansai.

Today's introduction: Kyoto

Trace the roots of Tea Ceremony in a Rarely Opened Tea Room
Get to know the trip:https://www.the-kansai-guide.com/en/article/item/20021/
By Experience:https://www.the-kansai-guide.com/en/article/item/20017/
Explore the Digital Escapes:https://www.youtube.com/watch?v=fu4Wj5XR9Bs



3. FUKUSHIMA TRAVEL BLOG

Hello! This is Sarah from Hankyu Travel.
Today I would like to tell you about my trip to Aizuwakamatsu in Fukushima Prefecture last month.

If you look at a map of Fukushima, Aizuwakamatsu is on the left hand side of the big lake, called Lake Inawashiro.
It is a rural and mountainous area, outside of the zone hit by the nuclear disaster after the earthquake and tsunami in 2011.

Our trip started out with going to a little temple deep in the mountains and meditating next to a waterfall in bitter cold temperatures.
The experience was very nice, although it was so cold and the rushing water,
rustling leaves and rain drops made it really hard to focus on a calm mind and breathing.

Afterwards we had a traditional lunch with produce of the region in an old town house and the next point on the agenda was a helicopter ride around the area.
Unfortunately it was raining too heavily and the flight had to be cancelled.
We watched a video of the ride instead and I can definitely say that it would have been an amazing experience to make.
In the evening we were able to take part in Kendo lesson together with some regulars of the village and a lot of kids.
The instructors were seasoned professionals and as a newbie I though very well placed between experienced children of all ages.
The lesson was a lot of fun and I learned to swing a bamboo sword with deadly precision and a mighty war cry.

Our hotel was located up a mountain and had a nice old feeling to it.
The dinner was a half buffet and we could choose various sides to the main dish of local produce and fish.
The open air hot spring along a roaring river was nice and hot and extremely relaxing.
The snowfall in the previous day gave everything a nice "winter wonderland" kind of feeling.

Our next day started very relaxed with a cruise over late Inawashiro on a boat that looked like a giant swan!
The lakes water was crystal clear and the view of the mountains, like Mt. Bandai,
and the rest of Japan's fourth-largest fresh water lake was absolutely spectacular.
There is also a boat that looks like a turtle, but that one is currently under construction and transformed into a floating restaurants for cruises and parties.

After a visit to the old townhouse of Hideo Noguchi and Tempura Soba lunch at an old restaurant we went on a stroll along history.
On the tracks of the great battle between the Aizu, the "last Samurai" and the Emperors forces,
we visited old trenches, pathways and graves where brave warriors fought on the last stand and unfortunately lost their lives.
A truly moving experience on the fresh air. To think that people went to war for their home and honor,
fully knowing that they would lose not only the war, but also their lives.
I feel like I learned a lot about the Japanese mentality on that day.

Overall I had a great time in Aizuwakamatsu.
Especially the walk along the war memorials and the Lake Cruise were very impressive.
Although the name "Fukushima" might still have some negative connotations for some people, I think it is definitely a region worth a visit!