26.04.2021
LATEST TRAVEL TIPS + TRAVEL BLOG BY HANKYU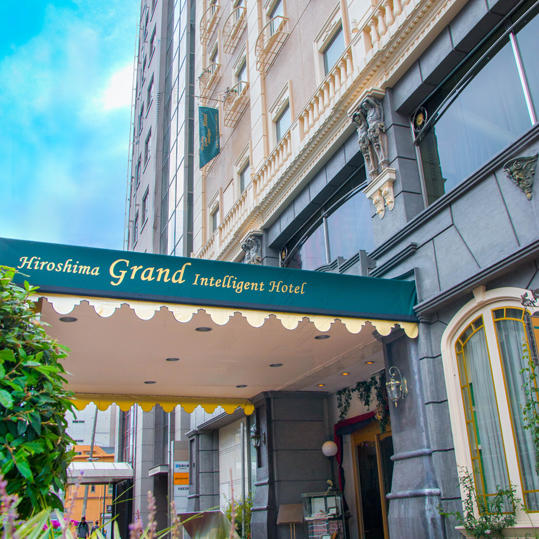 1: INTRODUCTION OF HOTEL IN HIROSHIMA
As you know, Hiroshima is one of the most popular sightseeing cities among overseas travelers! So this time, let us introduce Hiroshima Grand Intelligent Hotel, which was re-opened again in 2020 after renovation. Why don't you stay at Hiroshima Grand Intelligent Hotel? They will offer you precious time!
-Message to you from Hiroshima Grand Intelligent Hotel;
**********************************************************************************************************
The concept of our hotel is modern-Art Deco interior, which is reminiscent of good old Europe. Our lobby and guest rooms are European Classic style and you can feel extraordinary. We offer you high-quality time and relaxation with our elegant and spacious room. And we'd love to help you make your stay in Hiroshima meaningful and comfortable. Our hotel located minutes from JR Hiroshima station and also walkable from center of Hiroshima city. It is going to be convenient for business and leisure.
Room information (Standard Twin / Double room);
All rooms are non-smoking.

Flat Screen Television (Smart TV )

You can watch various contents with your ID.

Air purifier with humidifier
Various travel amenities (We receive good reaction from especially female guests)
Separate bathroom & toilet
*Standard Twin:
Room size is 25 sq. meters with Free Wi-Fi

Two 120cm wide beds by Serta Co.
*Standard Double:
Room size is 15 sq. meters with Free Wi-Fi

140cm wide bed by Serta Co.
**********************************************************************************************************
We made a short introduction video of Hiroshima Grand Intelligent Hotel. Please check it from the following URL;
https://drive.google.com/file/d/1xLKbKh-XNyt-WgAHPf3tOxwDcj_zDSVP/view?usp=sharing
You can check the hotel information also from the following official web-site;
https://intelligent-hotel.co.jp/grand/en/
+++++++++++++++++++++++++++++++++++++++++++++++++++++++++++++++++++++++++++++++++
*Additional information of hotel in Hiroshima;
It is sad news, but Hotel New Hiroden was closed on Jan. 31, 2021, due to financial problem with Covid-19, and Sotetsu Grand Fresa Hiroshima will be also closed on July 31, 2021 unfortunately. But meanwhile, we have also good news to you now! The new hotel, SOTETSU FRESA INN HIROSHIMA will be opened on July 27, 2021. It is located within a five-minute walk from South Exit of JR Hiroshima Station!
You can check additional hotel information from the following official web-site;
https://fresa-inn.jp/en/hiroshima-ekimae/
+++++++++++++++++++++++++++++++++++++++++++++++++++++++++++++++++++++++++++++++++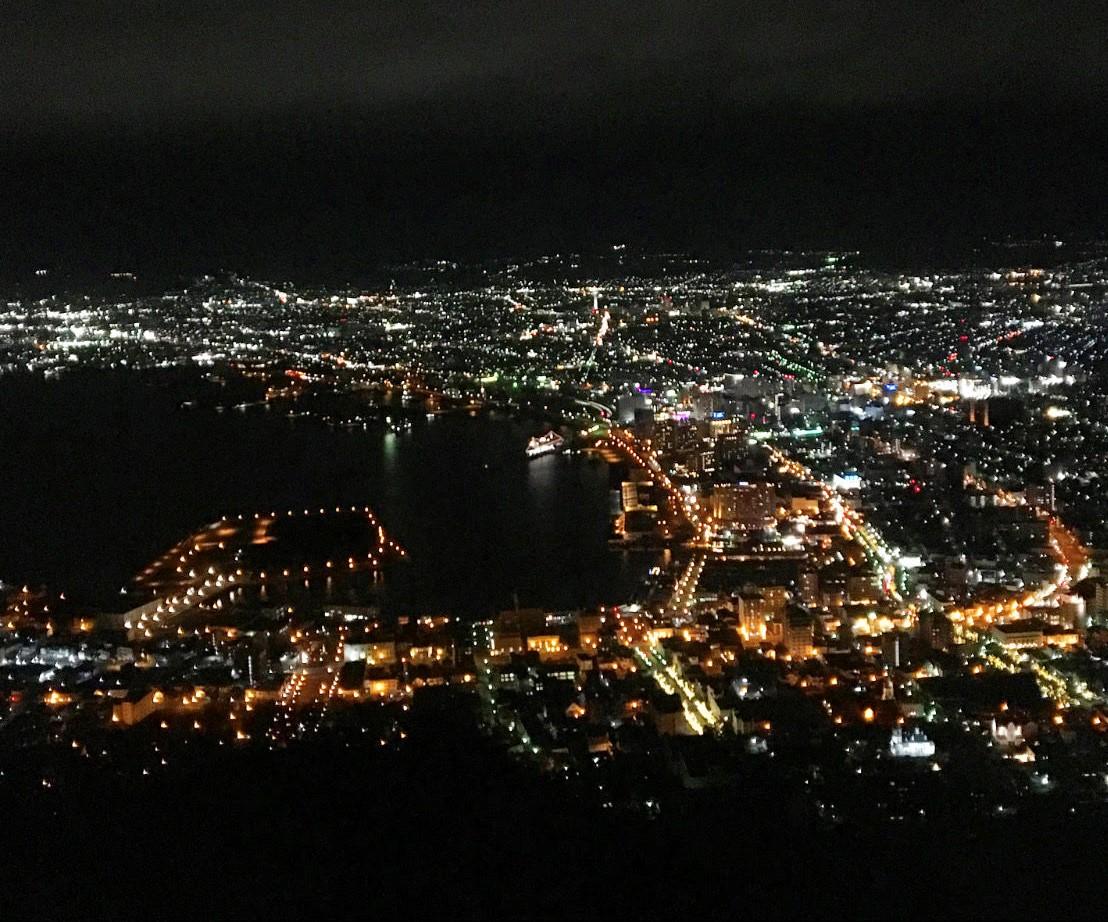 2: HAKODATE (HOKKAIDO) TRAVEL BLOG
Hello! I am Kaho from Hankyu Travel DMC Japan. Since last year, unfortunately I have not got a chance to go on a trip due to COVID-19. So today I would like to look back on my trip to Hakodate, which I visited twice in 2019.
My first trip to Hakodate was in June, 2019. It is a city located in southwest Hokkaido, and it takes around 1.5 hours by flight from Tokyo Haneda to Hakodate Airport. I went there for my favorite musician's live concert after one of my busiest weeks that year. It was already hot and humid in Tokyo then, but I remember in Hakodate the weather was very cool and chilly at night even in June. The concert hall is located on the top of Mt. Hakodate, which you can reach by Mt. Hakodate ropeway. There is also an observatory that has a nice view especially at night, so I was excited to see the view after the concert.
Before going to the hall, I stopped by a small café half-way up the hill on the way to a ropeway station. That café was so quiet and cozy, and became one of my favorite places in Hakodate. Then, I took the ropeway to the top of Mt. Hakodate and enjoyed the concert a lot. After that, I went out to the observatory. When I opened the door to the observatory, however, my sight was completely fogged up! Though it was a sunny day, I should have remember the mountain weather changed so easily… So I decided to come back there again and see the beautiful view next time.
My second trip to Hakodate was with my mother in November, 2019. That time, we first visited Goryokaku which is famous for the star-shaped moat. From Goryokaku Tower nearby, you can enjoy a nice view around Hakodate City. Especially in spring, it is said that cherry blossoms are so beautiful covering the old moat in the star shape.
After walking around the city in the afternoon, we finally headed to Mt. Hakodate to see the view from its observatory. This time, at last, we succeeded in seeing the stunning night view there! I was really moved by all the lights in the city, and it became my best memory from this trip.
Next time, I would like to visit Hakodate in spring and other cities in Hokkaido as well. Now is the difficult time for travelling, but I am looking forward to going on a trip again in the near future!