02.08.2021
ANNOUNCEMENT! INSTAGRAM LIVE ON AUGUST 18TH & TRAVEL BLOG

1:

ANNOUNCEMENT ! INSTAGRAM LIVE ON AUGUST 18TH
We at Hankyu love sharing the Japanese culture with foreign visitors, but in the current situation that was not possible…

BUT NOW WE FOUND A WAY!
You most certainly have heard of Kimono, right?
Or the summer version, Yukata?

We are happy to announce that on AUGUST 18TH we will introduce in an INSTAGRAM LIVE a brand of beautiful Kimono and Yukata that you can buy through us even from overseas!!

"But Kimono are hard to wear" I hear you say. Well not these ones!
With a bit of practice you are able to put it on in UNDER 1 MINUTE!!

You can check updated information our Instagram account from following URL;
https://instagram.com/hankyuinbound?utm_medium=copy_link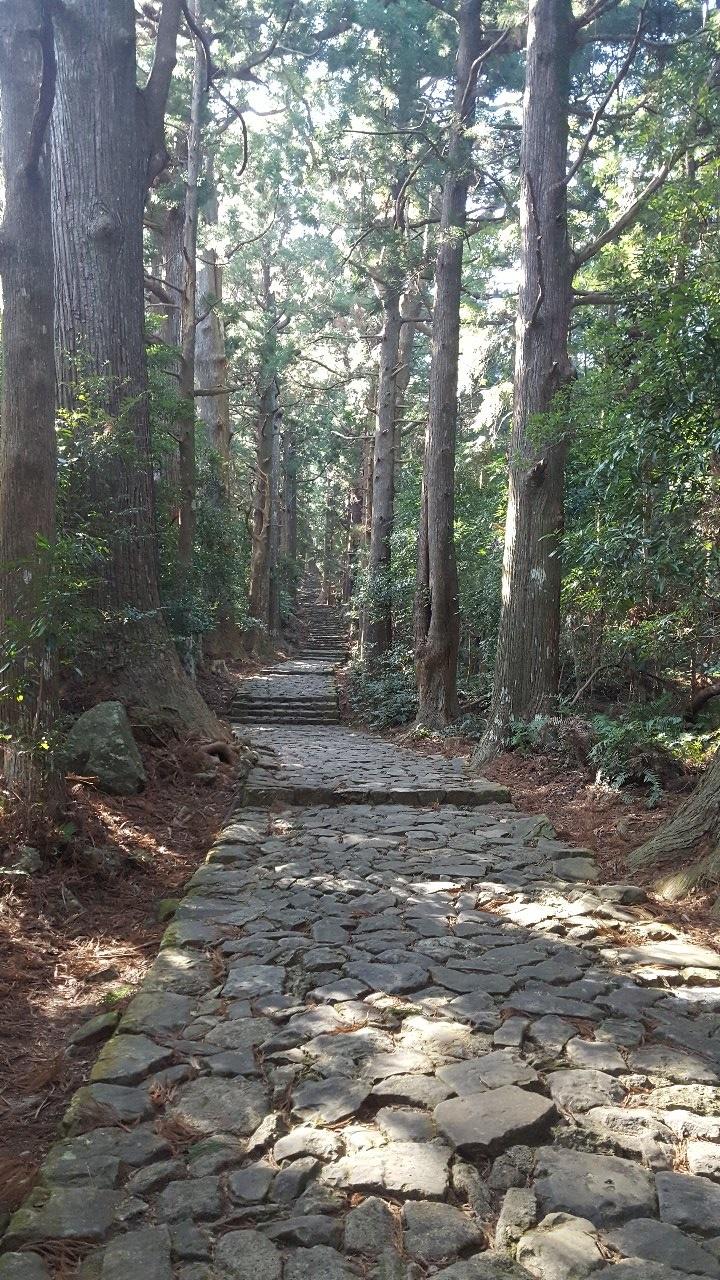 2:

HIKING ON KUMANO KODO PILGRIMAGE TRAIL TRAVEL BLOG
Hello! This is Chiharu from Hankyu Travel DMC Japan.

Due to the spread of COVID-19, outdoor activity is attracting more attention these days.
Are you interested in hiking?
Today, I would like to tell you my trip with hiking on Kumano Kodo Pilgrimage Trail.

Do you know Kumano Kodo Pilgrimage Trail?
Kumano Kodo Pilgrimage Trail (Kodo means "old ways") developed as a way for people from all levels of society to move between the sacred areas on the Kii Peninsula.
At the center of this religious area, there are the three Kumano shrines (= "Kumano Sanzan"); Kumano Hongu Taisha Shrine, Kumano Hayatama Taisha Shrine, and Kumano Nachi Taisha Shrine.
In addition, the Kumano Kodo Pilgrimage trails link the Kumano area to other areas such as Kyoto, Koyasan,Yoshino & Omine, and Ise (Ise Grand Shrine).

In 2004, the three sacred shrine sites (including Kumano Sanzan, Koyasan, and Yoshino & Omine) and pilgrimage routes were designated as World Heritage Site.

When I visited "Nanki Shirahama" which is a well-developed Onsen (hot spring) and beach resort in Wakayama prefecture, I took a chance to have a hiking on one of Kumano Kodo Pilgrimage Trail. At that time, I walked on the very famous and popular route for beginners which is "from Daimon-zaka to Nachi Water Fall" through Kumano Nachi Taisha Shrine and Seigan Toji Temple.
At the beginning, I walked on the stone path which is lined with beautiful trees (as per the picture), and it had a solemn and mysterious atmosphere. And then, I climbed many steps to the shrine and temple.
Finally, the big waterfall, Nachi Water Fall appeared in front of me. Nachi Water Fall is one of 3 great aterfalls in Japan, and it boasts the longest drop in Japan. It was a breathtaking view.

It takes around only 1 hour for hiking, but I could experience how ancient people were heading to Kumano Sanzan on this trail.

The hiking on this trail can be done year round, basically, as Wakayama prefecture is located relatively south in Japan and there is little snowfall on this trail even in winter.
I visited there in February, but during hiking it was warm to feel sweaty.

Now, I cannot easily travel even in Japan due to this difficult situation, but as soon as the normal life returns,
I am eager to hike on other routes of Kumano Kodo Pilgrimage Trail again.

After COVID-19, how about considering hiking on Kumano Kodo Pilgrimage Trail as a new destination?
If you are interested in it, we are indeed glad to arrange the tour with Kumano Kodo Pilgrimage Trail!